ABOUT STEVIE D AND X-RAY VISION BAND
Here is a little information on the band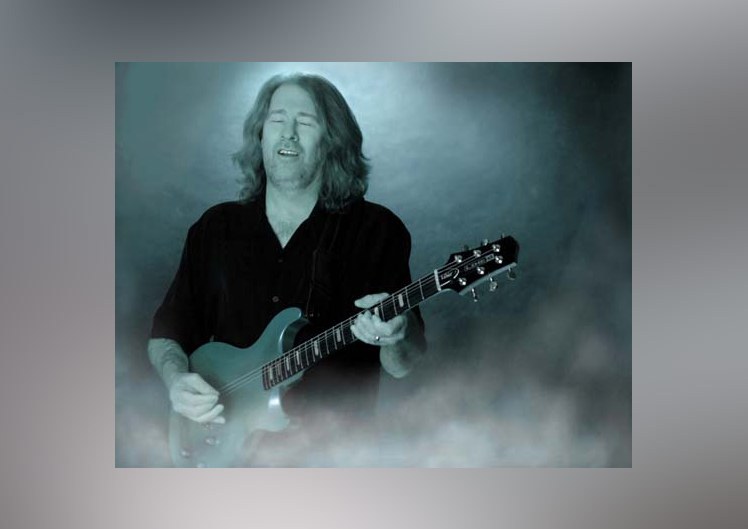 Stevie D

Steven DeVoss redefines the word musician. Regaled as the most influential guitarist since Eric Clapton, Steven is known for his recordings and tours, and as a member of the super groups, Spirit Surge, Cool Breeze, Plethora, X-Ray Vision, City Nights, and Outback Blues Band. He is an innovator on the guitar, as well as a talented composer, arranger, producer, vocalist and multi-instrumentalist. But those gifts only begin to tell the tale of this Arizonian titan. Steven is a loving husband to the world renown vocalist Kim Ajer; the youngest sibling of the amazing DeVoss Brothers (Mike & Steve), and the guitarist in their famed family band; the teacher of dozens of guitar players; and a Christian. Steven DeVoss got to music early, growing up in a loving family in which his older brother played and sang. By the time he was eight, Steven was being taught guitar by Barbara Woodard of Koster Guitar Center in Rockford Illinois, and at age twelve he was performing professionally with many bands. Steven was influenced by guitar mentors, Eric Clapton, BB King and Jimi Hendrix, while learning about the music business at a wildly accelerated pace. By the early '70s, with the family settled in Brookfield Wisconsin, Steven became a mainstay at many Midwest taverns, making numerous connections with musicians in Milwaukee and Chicago. He recalls, "My parents and brother were the foundation. They prepared me for anything by teaching me to keep my mind open and learn to adapt." Steven continued his music education at the Milwaukee Conservatory of Music. Working his way west from Milwaukee, Steven played countless clubs. In 1978 Steven moved to California, where he worked with many musicians including singers Al Green and Shawn Colvin and played with Creedence Clearwater Revival and BB King. Since then Steven has played with many bands, recorded in countless studios, and has settled down in Phoenix. Steven DeVoss has the rare ability to continuously raise the bar, always growing as an artist, and he's excited to have just finished another CD with Spirit Surge, "Take it to the Street".
Mark McCall

Mark McCall discovered music at 14, started playing bass guitar at 16 and it's still a work in progress…I played in several bands in Ohio, where I grew up in the late 70's and early 80's, then moved to Arizona in late 81 to join a rock band that was formed by some of my old band mates from Ohio. That band turned into a hard rock original band called "Tyrant". After Tyrant, a different variation of that band turned into a rock cover band and in the mid-80's traveled the southwest, Oregon and Washington in search of another party. In the 90's I played in a local classic rock cover band called "Snafu", followed by joining a country band called "High Country", where I met several members of the current band "Spectrum". Early influences were John Entwhistle, John Wallace and Chris Squire. Almost every bass player I have heard has also influenced me, no matter what level they are.
Jack Means

Jack Means was born in Cocoa Beach, Florida and moved to Solvang, California when he was twelve years old. When he arrives in California he started playing the snare drum in the drum & bugle corp. at military school starting his obsession with music and the drums. After High School he took some music classes at Allen Hancock Junior college in Santa Maria and started jamming around with local musician in Central coast California. Then in 1979 he moved to Los Angeles to pursue his Music passion. While in LA he went to Cal Arts for a time to hone his drumming skills. Jack then went on to play with a variety of bands. A friend who built a recording studio in Hollywood recommended that he get some studio gigs where he worked for some local Santa Monica and Hollywood studios as a "ringer". Jack got the opportunity to learn from people like Hal Blaine, Earl Palmer, and Billy Higgins. He then move to Arizona in 1997 where he met his wife Carole. In Phoenix he resumed his profession as a drummer and played in some local bands such as "Big Daddy D and the Dynamites", "Tommy Grills Blues Band" and a variety of others groups. Jacks major influences are Clyde Stubblefield, Richie Hayward, Dave Garibaldi and Mitch Mitchell. When Jack takes time off his drum kit he like to play with his grand kids, hike and look for arrowheads and pottery. He also enjoys supporting local musicians by going to jams.